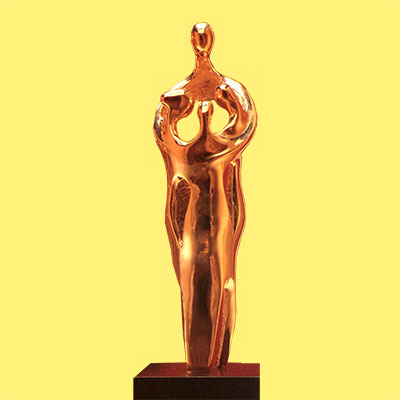 The International Award was instituted by the Foundation in 1988 to commemorate the Birth Centenary of Jamnalal Bajaj. The Award carries an amount of Rs. 1,000,000 or its equivalent in foreign currency, a trophy and a citation. The objective of the Award is to recognize outstanding contribution, made outside India, to any of the following:
Promotion of peace and harmony among people and friendliness among nations through the application of Gandhian philosophy of truth and non-violence.
Ending exploitation in any form and seeking solution of social, cultural religious in view of the western upheaval in the name of the religion, economic and political problems through Gandhian principles and constructive programme.
Innovative work in social organisations with a view to promoting Gandhian values by awakening moral conscience, fostering community self-reliance and bringing about harmony of human life with nature.
(The list given above is only illustrative and not exhaustive.)
Rules for sending Nominations for the International Award
The Award will be open to individuals with foreign nationality/Passport, regardless of race, creed or sex. The individual may or may not be of Indian origin.
For being considered for the Award, the name of the individual must be recommended, in writing, by persons belonging to any of the following categories, who may be invited by the Foundation to send recommendations:

Members of the Selection Committee for the Award
Persons who have received the Award in the past
Members of National Parliament
Recipients of Nobel Peace Prize
The Secretary General of the United Nations Organisation and other officials/leaders in international organisations or institutions whose aims and objects are consistent with the objects of the Awards
Presidents and Vice-Chancellors of Universities and Professors of Political Science, Philosophy, Religion, Economics, Sociology, Education, Rural Development, Natural Sciences, Environment and Ecology
Heads of Indian Embassies/Missions abroad and India's Permanent Representatives to the UNO and similar World organizations
Heads of Foreign Embassies/Missions in India
Heads of academic institutions and social work organizations
Any other person whom the Trustees may wish to invite to submit proposals for the Award

Nominations recommended by relatives and/or by the office bearers/members of the organisation of the nominee will not be considered.
Self-nominations will not be entertained.