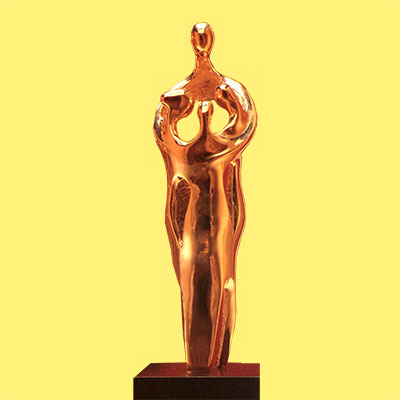 The Award was instituted in 1988 to commemorate the birth centenary of Shri Jamnalal Bajaj. A Citation, a Trophy and a Cash Prize of Rs. 20 Lakh / Rs. 2 Million (its equivalent in foreign currency) is given annually and exclusively to an individual of a foreign nationality for outstanding contribution in propagating and carrying out work in line with Gandhian principles outside India.
Rules for submission of Nomination
The Award is ONLY for an individual with foreign nationality/passport.
For being considered for the Award, the name of the individual must be recommended, in writing, by persons belonging to any of the following categories, who may be invited by the Foundation to send recommendations:

Members of the Jamnalal Bajaj Awards Selection Committee
Past recipients of the Jamnalal Bajaj Awards
Members of National Parliament
Nobel Peace Prize Laureates
The Secretary General of the United Nations Organisation and other like-minded officials/leaders of international organisations or institutions whose aims and objects almost match with the objects of the Award
Presidents and Vice-Chancellors of Universities and Professors of Political Science, Philosophy, Religion, Economics, Sociology, Education, Rural Development, Natural Sciences, Environment and Ecology etc.
Heads of Indian Embassies/Missions abroad and India's Permanent Representatives to the United Nations Organisation (UNO) and similar organisations
Heads of Foreign Embassies/Missions in India
Heads of Academic Institutions and Social Work Organizations
Any other person to whom the Foundation may wish to invite to submit proposals for the Award

Self-nomination is not recommended.
Nomination of the deceased will not be considered.
Submit factual information on the basis of the stated criteria.
Nominees of Indian origin with foreign passport whose work is significantly carried out outside India will be considered ONLY if the Foundation does not find a suitable foreigner/foreign national of equal or greater merit, in a particular year.
Nominations which are submitted to the Foundation for 3 years consecutively will not be considered hence those nominees should not apply to the Foundation.
The nominees who are SHORTLISTED for 3 years consecutively may not be considered further and is at the discretion of the Selection Committee.
Nomination of any individual, who has been the recipient of any of the Jamnalal Bajaj Awards in the past, will not be considered.
The Foundation may defer or withhold conferring the Award in any year, if in the opinion of the Council of Advisors of the Foundation, no nominee/s is/are found suitable for receiving the Award.
The Foundation reserves the right to cancel or postpone the Awards enforcing the force majeure in the occurrence of any natural or manmade events and/or due to unforeseen conditions that are beyond the control of the Foundation.
Criteria for evaluation
In assessing the merits of the individuals for this Award, the overall impact and the spread effect of their work on Gandhian lines and the specific benefits accruing therefrom to the people, will be taken into account. In particular, the following will be considered:
Promotion of peace and harmony among people and friendliness among nations through the application of Gandhian philosophy of truth and non-violence
Ending exploitation in any form and seeking solutions to the social, economic, cultural and religious upheaval through Gandhian principles and Constructive Programmes
Innovative work in social organisations with a view to promote Gandhian values by awakening moral conscience, self-realisation, fostering community self-reliance and harmony of life with the Universe